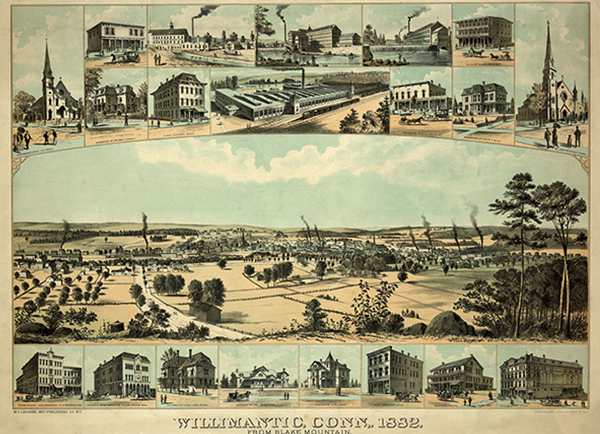 In 1822, Charles Lee purchased a mill privilege on the east side of present-day Bridge Street and erected a large stone cotton mill. The mills were later known as the Smithville mills.
Meanwhile, Matthew Watson, Nathan Tingley, and Arunah Tingley of Providence, RI, purchased water rights and land just upstream on the west side of Bridge Street. Where earlier there had been a sawmill and gristmill, Watson and the Tingley built a large stone mill to manufacture cotton cloth, along with houses for themselves and their workers. The Windham Cotton Manufacturing Company, as their enterprise was called, prospered and remained a major textile producer well into the 20th century. In 1907, the mills on both sides of Bridge Street were combined into a single operation.
Today, the mills at this location are gone, though two dams, foundations, some of the mill-worker houses, a former storehouse and company store remain standing.